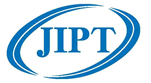 The Institute for Japan International Practical Training (JIPT) is the Japanese global partner of Cultural Vistas and focuses on bridging international cultures. We recruit, screen, and guide our Japanese applicants through the Train USA Program application process in their native language of Japanese. (Non-Japanese applicants living in Japan and working for Japanese companies are welcome to apply as well.) During the application process, we assist in the preparation of all necessary documents and then help prepare applicants for their visa interview at the American Embassy in Tokyo. We give pre-departure orientations as well as program-related consultation, and our services remain available for the entire duration of the training program.
The predecessor to JIPT, named The Japan Center for International Practical Training (JCIPT), was one of the divisions of The Institute for International Business Communication (IIBC), which manages the Test of English for International Communication (TOEIC) in Japan. The original contractual agreement made back in 1990 was with AIPT, who merged with CDS International in 2011 and became the Cultural Vistas of today. The JCIPT division was transferred to the Kikko Corporation in 2006, but in order to continue to achieve high-quality and public-oriented service, it was broken off into an independent company. This new independent company was reimagined at the request of Cultural Vistas, and in 2010 a brand-new JIPT was introduced in order to meet demanding and service-oriented goals. Cultural Vistas has commissioned that all Japanese trainee and student applicants (including foreign residents of Japan) must undergo JIPT's preliminary examination.
In addition to the Train USA Program, JIPT is proud to coordinate other fine programs with Cultural Vistas such as the American Youth Leadership Program (AYLP), the Long-term Educational Administrators Program for International Exchange (LEAP), and the Japan Internship for the Development of Young Leaders Program (IDYL).

Cultural Vistas is an organization approved by the United States Department of State Bureau of Educational and Cultural Affairs to organize international exchange and training programs using J-1 visas. After screening applicants and U.S. host/sponsor companies and organizations, Cultural Vistas becomes the legal guarantor for those who qualify. Unlike other U.S. visas, the J-1 visa is issued directly from the U.S. Department of State and thus requires a Certificate of Eligibility (DS-2019) from an approved legal guarantor, such as Cultural Vistas. The excellent and dedicated staff members at Cultural Vistas take great pride in their work in matching trainees and students to life-changing opportunities in foreign countries.
SVAX Nishishimbashi Building, 8F
2-39-3 Nishishimbashi, Minato-ku
Tokyo, Japan 105-0003
Tel:+81-3-5402-6337
Fax:+81-3-5402-6192